Art Gallery
Click on Image to view the Landscapes Gallery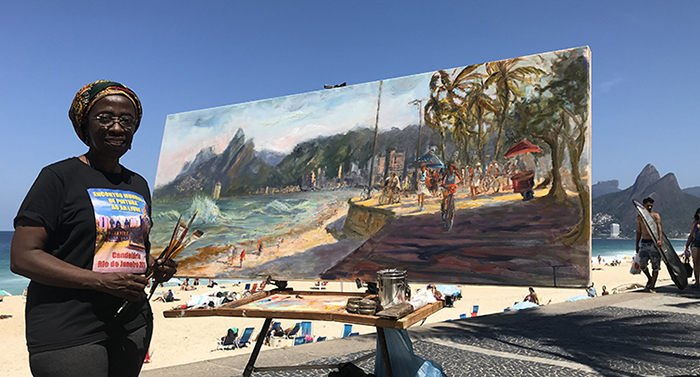 Landscapes bathed by sunlight, rainy mornings, late afternoon, equally invites Sandra Nunes to set her easel and paint. Districts mainly located in Rio de Janeiro, like Urca, Glória, Flamengo, and downtown area among others are depicted by the artist with dynamic and colorful brushstrokes.
.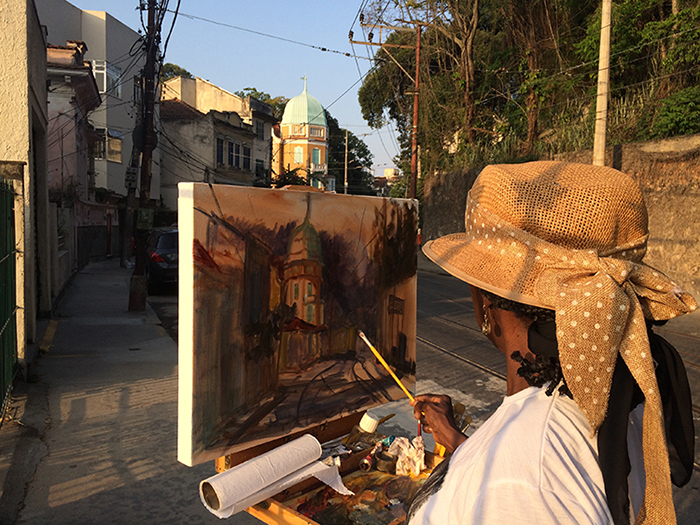 Click on Image to view the Santa Teresa Series Gallery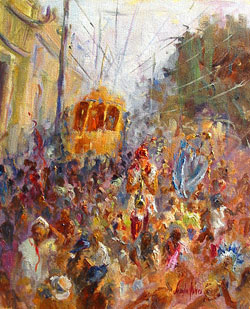 This series started with small studies that became large format paintings afterwards and it is an ongoing project. Santa Teresa is one of the most exquisite districts of Rio de Janeiro located high on a hill offering stunning views across the city, from north to south zones. Nestled in the largest urban forest of the world, it features narrow streets, lined by town houses with vivid gardens. Travelling in the survivor charming tram system reminds us of an era gone by. Largo dos Guimarães, Curvelo, Morro dos Prazeres, Largo das Neves are among others some districts ot this so called "Brazilian Montmartre".
Click on Image to view the Portraits ad Figures Gallery
Portraits are very challenging. Sandra Nunes Medium of choice to depict the humam figure is soft pastel for its immediacy and vibrant colors.
Click on Image to view the Mural Project Videos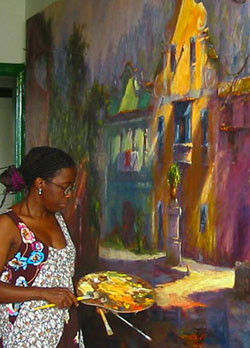 This project was commissioned as a prize in a contest of a Hospital in Rio de Janeiro - Casa de Saúde São José - named "Art on the wall". I picked this theme as Largo do Boticário is one of the most beautiful bucolic sites of the city and is generally overlooked by the passersby. The place was named in the 19th century in honor of the apothecary (boticário) of the Portuguese Royal Family who used to live there. Largo do Boticário features eight colorful houses exhibiting their colonial-style facades and roofs around a cobblestoned square shaded by ancient trees with the gentle murmur of the Carioca Stream near a lovely patch of Atlantic Rain Forest. Long a magnet for well-known artists, over the years this square has hosted a wide variety of artistic and cultural events that attracted crowds of visitors to the district of Cosme Velho. The painting depicts the entrance wide open inviting unware passersby to share the peaceful atmosphere. The early morning light bathes the houses, the old fountain and spreads its golden rays on the ground. Clicking on the image above you can see two videos, the first one shows some images of my creative process since the bare canvas to the delivery of the painting.The other shows some moments of the beautiful unveiling ceremony at Casa de Saúde São José.